Effortless Beauty can be yours ~ every day.
Certified Paramedical Permanent Makeup Specialist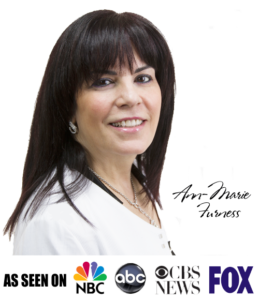 Ann-Marie Furness, who has been trained by Masters all over the world,  is a Certified Paramedical Permanent Makeup Specialist. She has worked closely with top surgeons and doctors to transform the appearance of their patients.
Since 1997 Ann-Marie has performed over 18,000 procedures, and has become one of Canada's most respected Permanent Makeup Artists. Ann-Marie  practices in a clean, professional environment, where your privacy, health and safety is foremost.
Looking fantastic every day with little to no effort is not cheating.
Ann-Marie, Permanent Makeup Artist
"I'm more than happy with my new permanent makeup. No more itchy eyes from allergies, no more time wasted with removing makeup late at night when I just want to crawl into bed and so much more time saved just being able to run out without that never ending tedious application of all that greasy stuff, day after day."
"Ann-Marie has changed my life! I originally came to her to have my brows corrected because of a gap in my one brow after I had some work done by a 'dermatologist' – the hair would no longer grow there and they were so light you could not see them. Also they were not evenly situated on my face. She not only corrected both problems, she did this in a way that made my eyes stand out dramatically and beautifully I was told by numerous friends. This procedure saves me time, money and effort, looks fabulous, and corrected the problems! I also decided to get my eyeliner done. Benefits are the time saving and the definition of my eye without any makeup on. I love it! Didn't quit there, I also got my lip liner done AND the inside of the lips because my lips were almost the same colour as my skin. I'm turning 60 next week and this procedure adds colour back to my face. Ann-Marie chose a good colour for me, and now you can see I have lips 'au natural' as well, I think this procedure also accentuates your cupid's bow; I don't think I had one before! Ann-Marie did all this in a professional setting, very carefully and precisely. I think she's a perfectionist with a very warm and bubbly personality. She is associated to many areas of the 'beauty' industry and is in a position to give highly regarded recommendations regarding various professionals. I look so different than what I did about six months ago. I highly recommend Ann-Marie because she must be 'the best' in her field!"
"Ann-Marie, you are AMAZING!! Thank you so much for working on your day off and for having us in your home. We are both so happy and feel amazing. We both agreed that this is a life changing necessity for us and we have you to thank.
"I am a 64 yr old female client, who had disappearing eyebrows, was finding it more difficult to see to put on my eyeliner and with wrinkles forming around my lips and lipstick that seemed to always need replacing which would then it would bleed into these fine lines around my lips. Permanent makeup has solved all of these issues. My eyebrows now frame my eyes nicely, my eyeliner is always perfect and never too heavy or smudged and my lips look radiant all day and night, never needing that tube of lipstick in my purse."
"Dear Ann-Marie. It was great seeing you again on Saturday. Just wanted to drop you a quick note to say thank you for the awesome job you have done on my eyebrows, that have been an inferior complex of mine for years. Wanted you to know that I thank God I found you. I wanted to do this for years, but was afraid, and wasn't sure who I could trust…especially with the face…but please know that the moment I met you, I knew I was in good hands. I felt that you sincerely cared about people and the way they feel. It was your kindness, caring, and confidence in what you do that won me over…trust me when I say…I am a FOREVER fan of yours ! I would refer you in a heart beat !" 125 Stokes Trail Campbellville (Milton), Ontario, L0P 1B0